Funnel Scripts 2.0 is here!
The #1 Reason Your Funnel isn't Selling is because of your Copy…
– Russell Brunson, CEO of ClickFunnels
Buy Funnel Scripts here NOW!
What is Copywriting/Copy?
Here is the definition of Copywriting: Copywriting is the act of writing text for the purpose of advertising or other forms of marketing. The product, called copy, is written content that aims to increase brand awareness and ultimately persuade a person or group to take a particular action. (Source: wikipedia Copywriting)
Where is Copy used?
Copy is used in every single step of your Funnel or Sales efforts. Copy is used in Facebook Ads, Tweets, in Emails, on your Funnels, in your Headline, on your Sales Page, on Sales Letters, copy is literally EVERYWHERE.
The good thing is: When you master the copy then the selling becomes very easy.
The Only Difference Between Being BROKE and Your Funnel Making you RICH is Good Copy – that's the Key.
It doesn't matter how good your product is, it matters how good the Copy on your Sales Page is. People don't buy based on how good the product is, People buy based on the Copy on the Pages selling them the product. You owe it to your customers to convince them to buy your product, because you know your product is awesome. If your copy sucks, your potential clients are moving to your competitors and buy their product, which is most of the time not the best solution they can get for their money.
Isn't your Product/Service much better? So it is important, that you provide for your customers the best copywriting on your Sales Page, so that they buy YOUR product!
More Traffic alone doesn't get you more Sales, if your copy is still bad, you won't be able to get rich. So it's important that you have the best copy possible! Traffic will take care of itself.
So what is the Problem with good copy? It's very expensive! You have to hire an expensive copywriter that writes the copy for you, for one Sales Letter you sometimes have to pay thousands of Dollars and you still don't know if it converts! Good copywriters are charging from $100 to $10'000 per hour! That's just CRAZY! Right??!
So what's the Solution for that Problem?
A Copywriting Script Software that does the hard work for you. And for that, there is THE solution, called Funnel Scripts.
Who is behind Funnel Scripts?
Funnel Scripts was created by ClickFunnels Russell Brunson and Jim Edwards.
How does Funnel Scripts work?
Login Funnel Scripts
Fill in the Blanks
Hit the Submit Button
Copy and Paste your Scripts
What Scripts are available right now?
Currently there are 31 Online Scripts and 4 Downloadable Wizards available.
Here is a selection of the available Scripts:
Sales Copy and Video Scripts
Advertising Scripts
Content Creation Scripts
Email Scripts
Headlines, Titles and Sbuject Lines Scripts
Sales Letter Scripts
and More…
If you want the Full List of Available Online Funnel Scripts, then click here or buy Funnel Scripts here and start now!
Funnel Scripts Download Wizards (Install the on your Mac or PC):
Perfect Webinar Wizard
VSL (Video Sales Letter) Wizard
Easy Survey Script
Star Story Solution Script
What you also will get:
Funnel Scripts Training
Extended Scripts Demos
Funnel Fridays
You can also Suggest a Script and of course you get Support if you have any questions.
Funnel Scripts Price
Funnel Scripts costs only $497 per year and you have unlimited access to all the Features and Bonuses.
Now lets go to work and Remember a great Quote from ClickFunnel's Russell Brunson:
"You Are Only One Funnel Away…" (to becoming RICH!)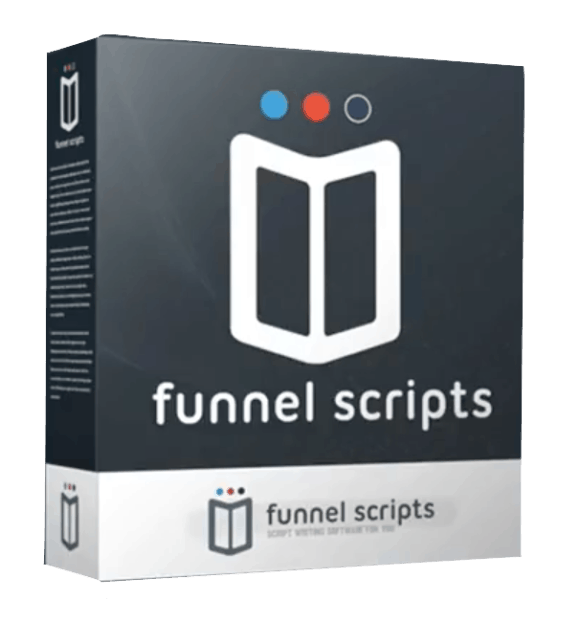 Buy Funnel Scripts here NOW!
or
Watch the Funnel Scripts Webinar HERE
| | |
| --- | --- |
| Do You Want me to send you my awesome FREE Bonus? Optin here: | |